Hand Sculpted, Resin Cast Artisans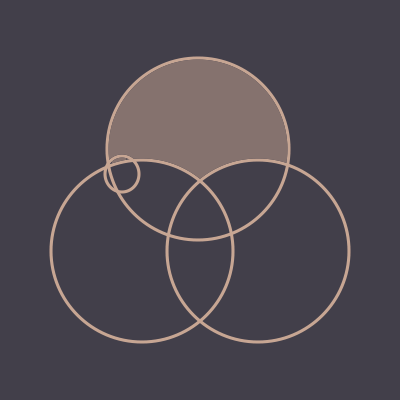 This category covers all traditionally-made artisans following the process described in this guide above. While great artisan keycaps can be made using other methods, hand sculpted, hand cast resin caps represent some of the most impressive feats of manual artisanal labor across multiple disciplines, and garner critical acclaim from aficionados.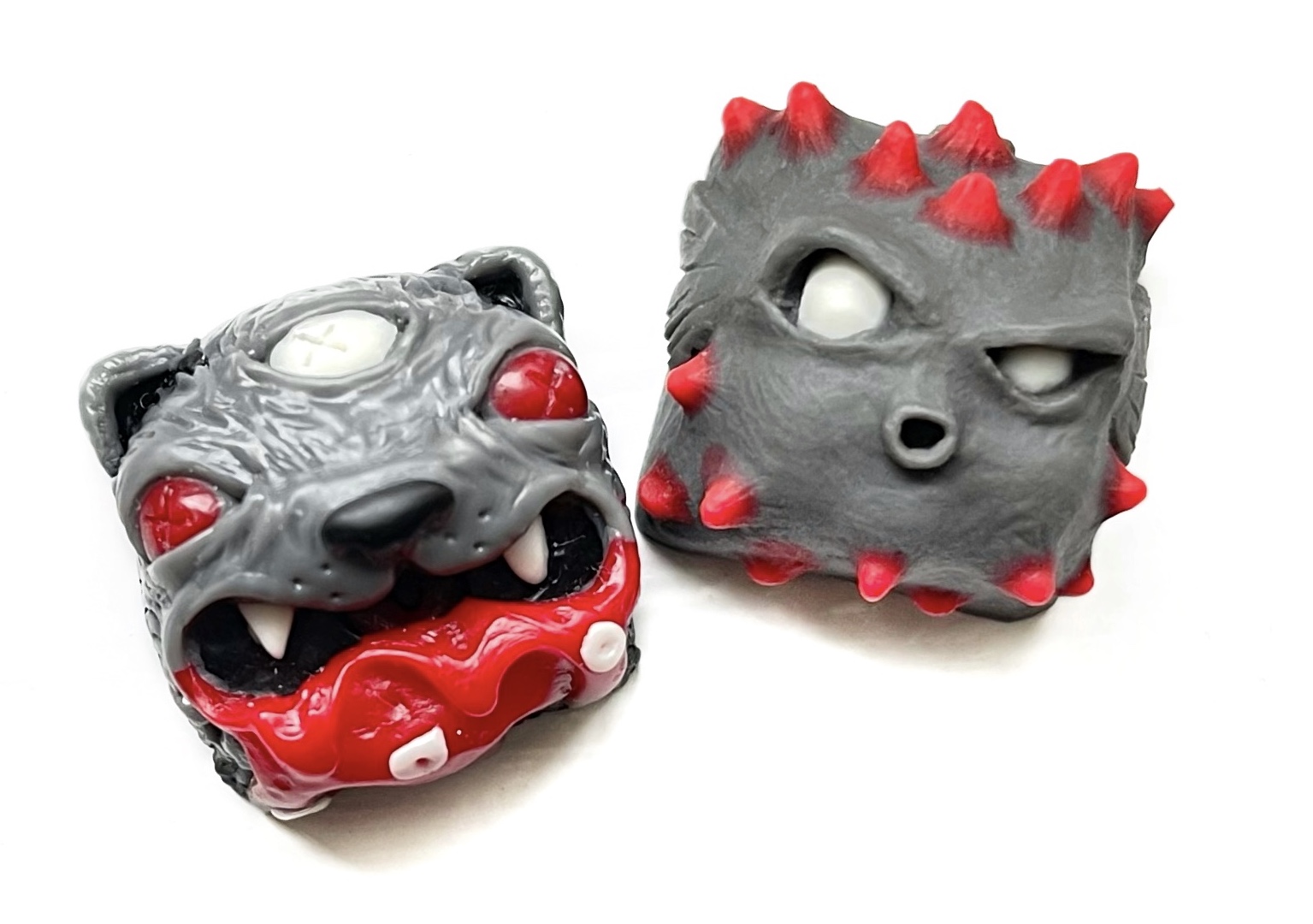 Numerous popular makers and artisans fall within this category, and are likely to comprise the majority of many hobbyists' collections. There are almost too many examples of artisans in this category to mention, but recognizable ones include the prized Garbo v1 or v2 from GAF, and iconic Fugu from Nightcaps (and any other caps from those well-known makers).
3D Sculpted, Painted Artisans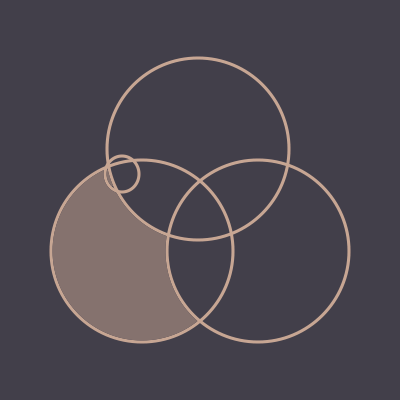 At another end of the spectrum are digital 3D sculpted and painted artisans. These are sculpted in 3D software, 3D printed, and then either painted directly, or cast as a single shot cap from a mold of the 3D master and then hand painted. There are some fantastic artisans made using this method, and it certainly takes skill to master 3D sculpting software and hand painting. However, because of the physical limitations that would otherwise be present with hand sculpting and resin shot casting, artisans in this category are normally not as broadly sought after or as highly valued in the secondary market.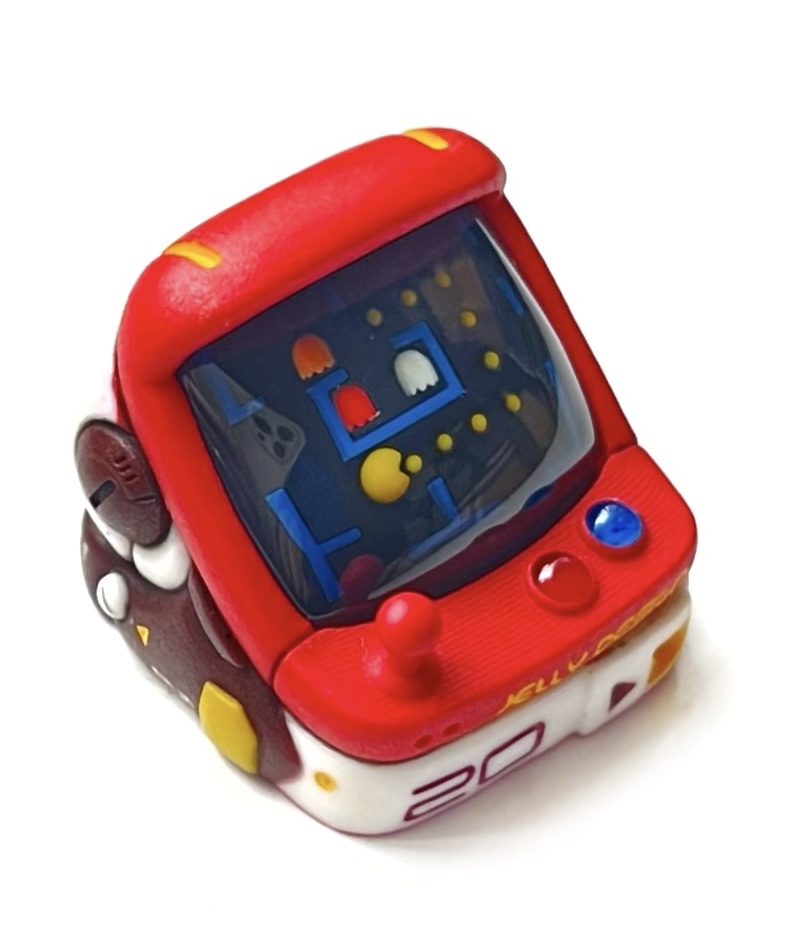 The availability and price point of some of the keycaps in this category often make them natural options for beginners or casual hobbyists. Some examples of these artisans are the pirate-themed Big Willie sculpt from Clackeys, and the impressively-detailed, retro-looking Jelly Key Arcade Cabinet series.
Mixed Media Sculpts (including "Found Objects")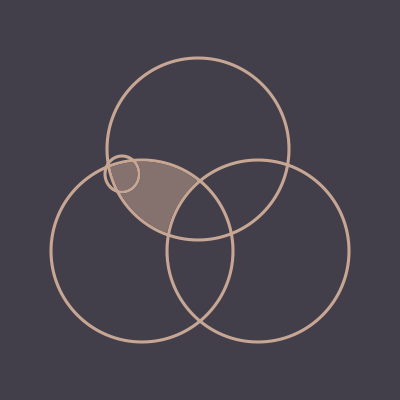 At the intersection of the aforementioned two categories are artisans that are made from some combination of 3D or hand sculpting, with resin cast or painted colors. For example, Artkey has a very popular artisan sculpt called Bull v2, that combines 3D sculpting, hand sculpting (layered on top of the 3D print), and multi-shot resin casting.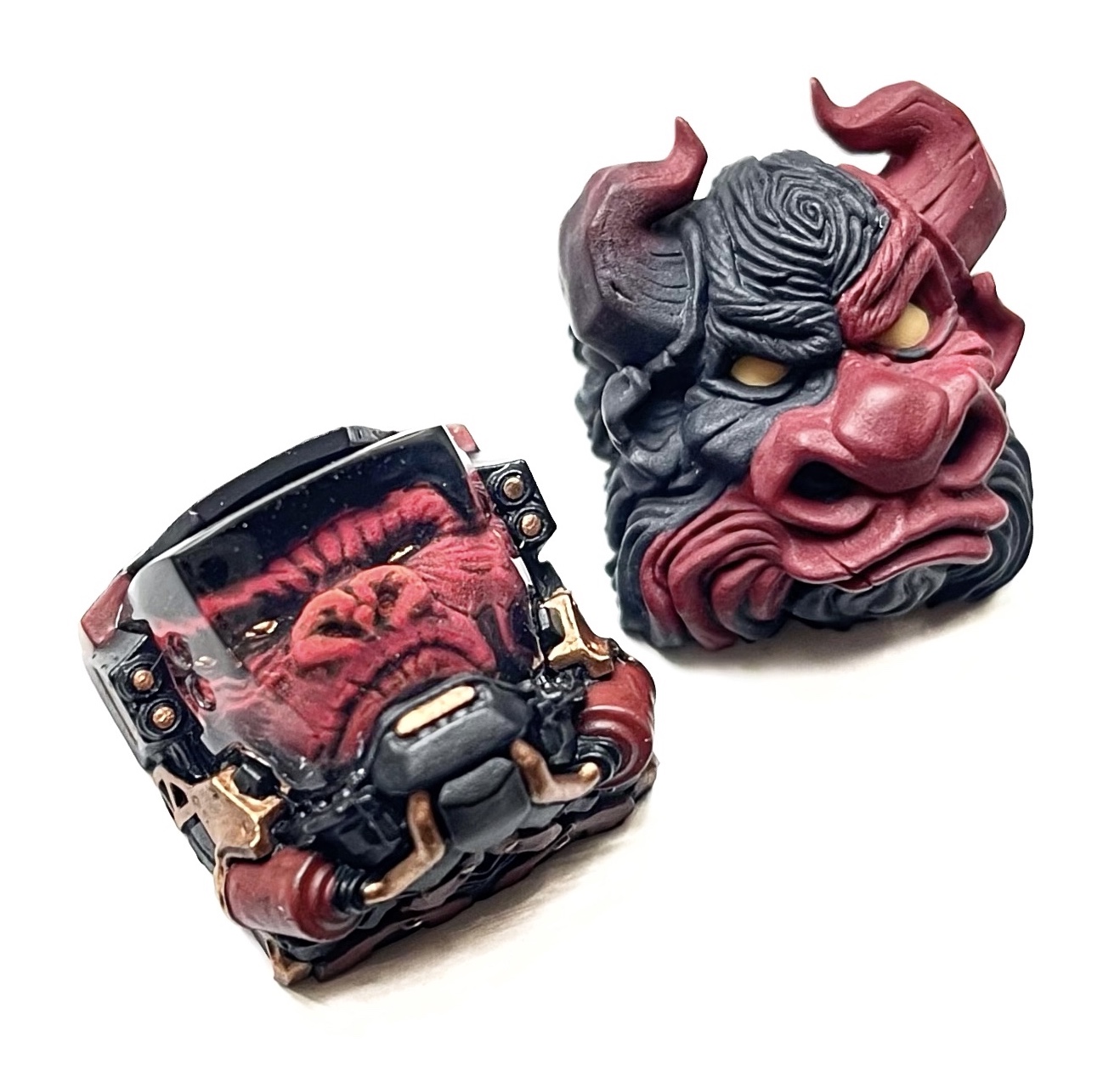 Dwarf Factory, another popular Vietnamese maker that is broadly followed by many casual hobbyists, makes finely detailed resin cast and hand-painted artisans. Their Albert XI series is a collaboration with Artkey that combines 3d printing, hand sculpting, casting, and painting. It is interesting to note that several popular makers started out making mixed media sculpts, including Binge from HungerWorkStudio (HWS), whose earliest work included hand sculpted and painted artisans.
Also included in this mixed media category is the concept of "Found Object" art. This is when a maker incorporates pre-existing objects into the sculpt. There is no hard and fast rule of how much portion of the sculpt constitutes found object art, but a good general rule of thumb is if the found components constitute more than 10% of the sculpt or is the primary focus of the sculpt, it would be included in this category. This would exclude sculpts that use small ball bearings as eyes, but include those that are predominantly made from third-party objects. Examples include Bro Caps early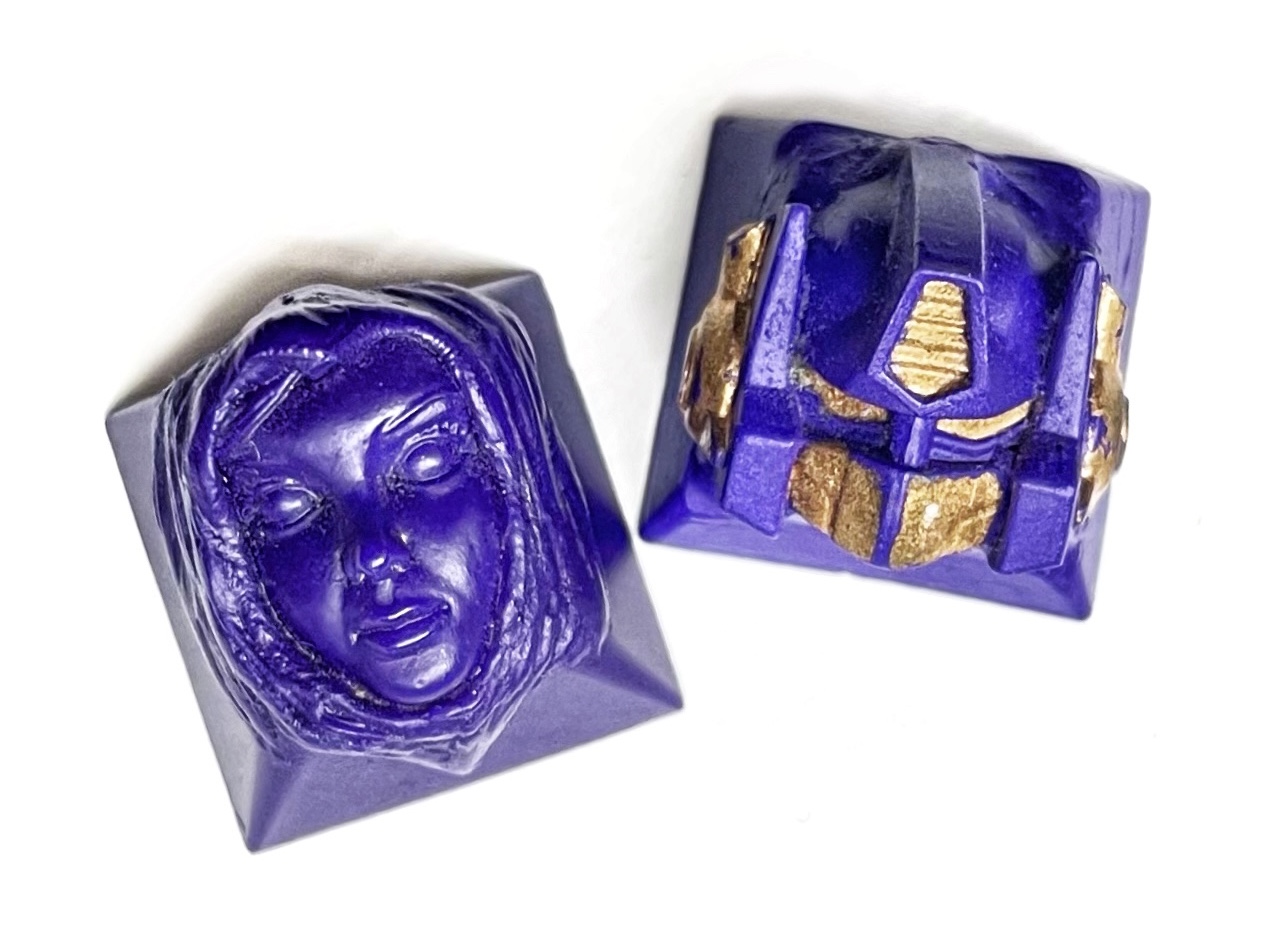 Brobot v1, which used a toy robot head (subsequent versions of Brobot evolved into an original design that became one of the most iconic artisans), and Killed by Kaps Conspire, which incorporated a doll head into a clay sculpt. Found objects may also be used in other mixed media categories, such as encapsulating a pre-made object into a blank.
Resin Cast Blanks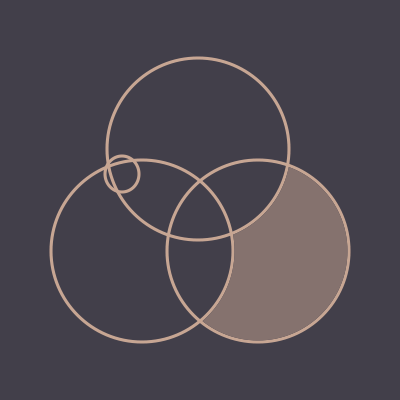 The third major category of artisans is resin cast blanks. These are artisans that conform to the exact or general profile and surface texture of a keycap, but made with resin, colorants, and other additives. Effects range from simple solid colors to sophisticated, multi-color designs. The common thread is that they are hand cast, match a keycap profile, and do not have sculpted surfaces. Some examples of resin cast artisan blanks are Latrialum's elaborate ink swirl with gold leaf sets, and Mitchcapped's custom Topre sets.
Sculpted Blanks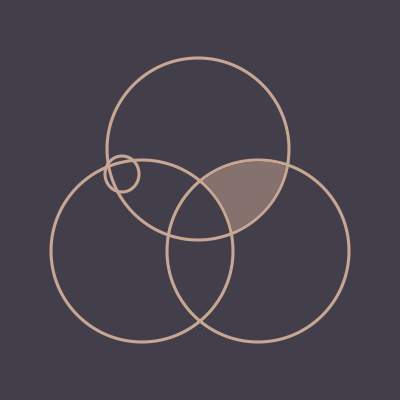 Another popular category is the intersection of hand sculpted artisans and resin cast blanks. These are sculpted artisans that more closely follows the shape and profile of a keycap than freeform sculpts. They are typically made either by adding clay media to an existing keycap (additive), or sculpted by removing material from keycap shaped clay base (negative), or a combination of both.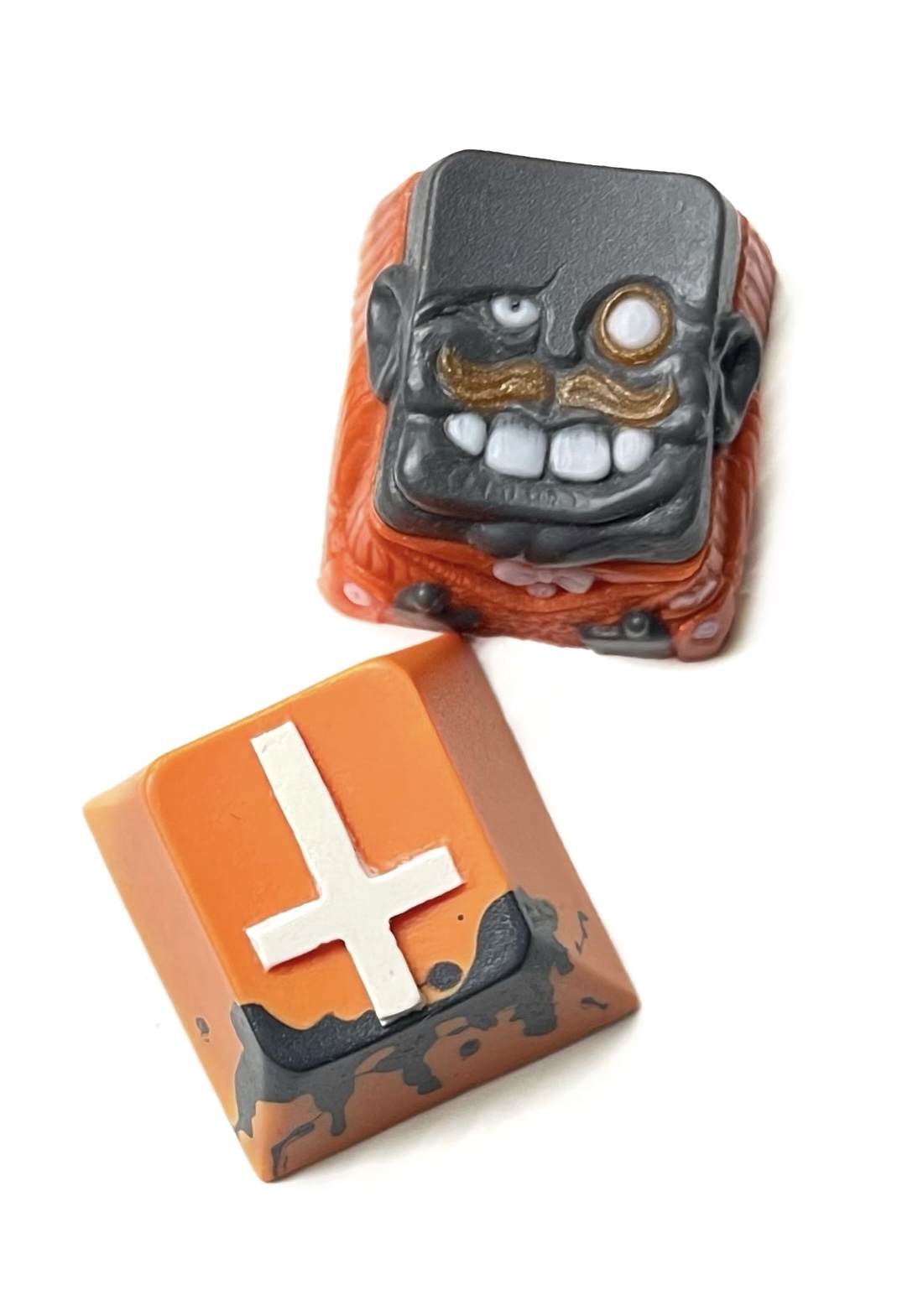 These tend to be popular because they show off the sculpting and casting skills of the maker just like any other hand sculpted and resin cast artisan, but conform closer to a keycap profile and fit well on a keyboard without looking too extravagant or elaborate. One of the best examples of a sculpted blank artisan is the HWS Earl, which manages to fit a complete character with face on top, and draped with clothes around the sides, all on a cap that fits perfectly next to a Cherry or OEM row 1 cap. Another example is the Deathcaps Cross cap, with a simple inverted cross shape that the maker has cast into hundreds of interesting colorways.
Mixed Media Blanks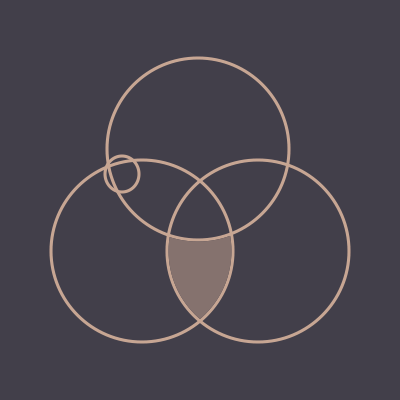 The final category lies at the intersection of 3D sculpted, hand painted caps and resin cast blanks. These are artisan blanks that are made from some combination of 3D printed or casts of actual blanks, with resin cast or painted colors. They may also include other pre-made found objects or be made partially or completely from non-resin materials such as wood or metal. A popular example of a mixed media artisan blank are the brass or aluminum artisan blanks from RAMA WORKS, which are machined and sometimes include enamel infill. Other examples are hand painted blanks from older makers like Hypnocaps, although hand painted blanks are rarely made these days.